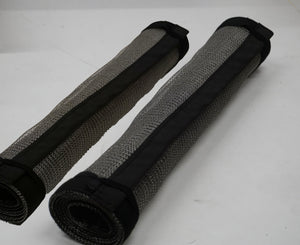 Slip Grip
Sale price Price $60.00 Regular price
Introducing the new Slip Grip!
 Stuck in your driveway? Ice and unpaved city streets got you down?
We've created something that can help you over those rough patches!
The Slip Grip is a pair of 18 inch by four foot piece of Stainless Steel metal mesh that can help you get out of slippery situations!