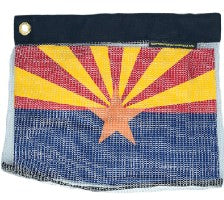 Small RatSack Cache Bag Dimensions: Open 18" x 14"; Rolled 2.5" x 18" (Right now use code CELEBRATE! at checkout and receive 10% off your order!)
Sale price Price $43.99 Regular price
When you want to cool two 6-packs in the water or when you're on an overnight with a friend, this RatSack will safeguard it all.
Free USPS First Class shipping!
Volume: 20 L
Dimensions: Open 18" x 14"; Rolled 2.5" x 18"
Weight: 8 oz +/-
Grommet: 1/2" inner diameter
For more info, check out our FAQ page.
Other sizes available: Large, Medium, Ultralight